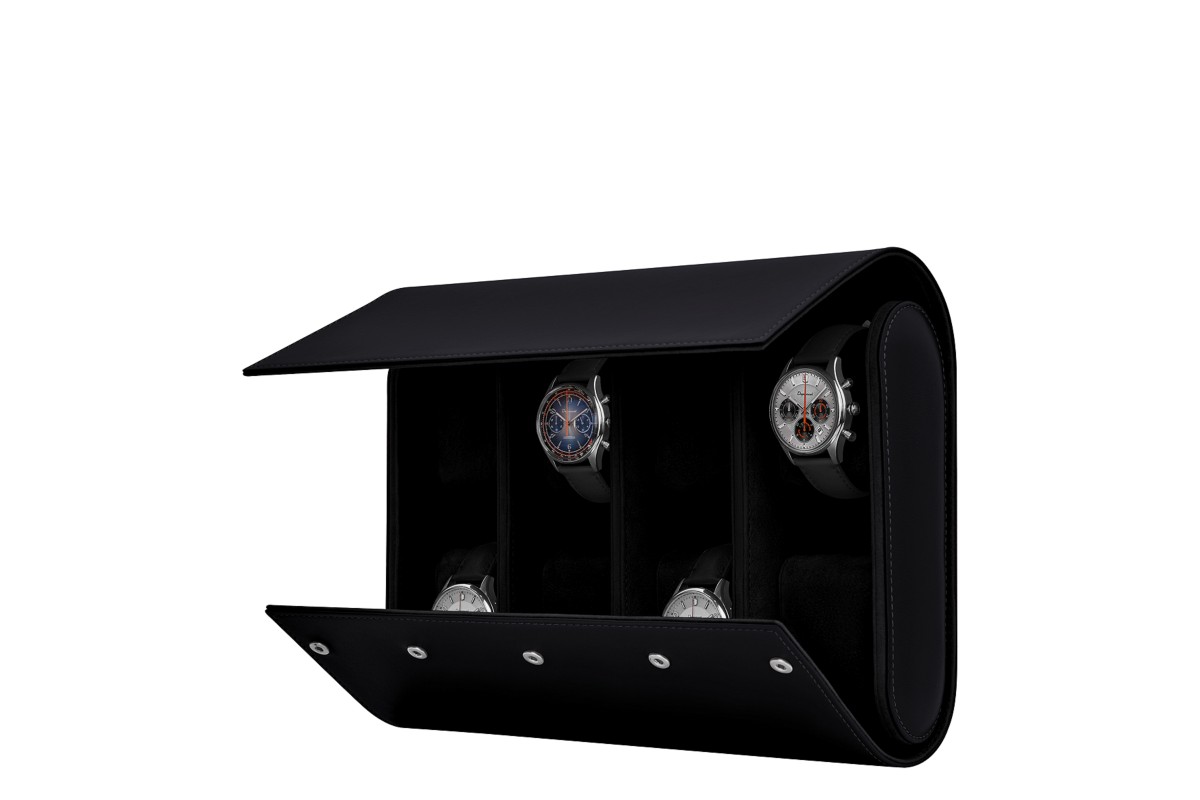 Product Details
LUCRIN Geneva introduces the perfect luxury accessory for all fervent watch connoisseurs. Whether you want to protect your top world timers on business trips or keep all your classic sailing watches in one place, our luxury watch case for 8 watches is the ideal solution. Crafted in luxurious leather, padded and lined with premium microfibre, your watch roll will protect your treasured possessions from impact damage, dust and even scratches. Customise the leather, colour and stitchings or add an engraving to make the ultimate stylish luxury gift for the most discerning gents.
Packaging
At LUCRIN Geneva, we protect our handcrafted leather products with cotton bags that mirror their quality. An eco-friendly and reusable alternative that is not only protective but also highly versatile.

Minimal packaging
Recyclable and reusable
Organic raw materials
Low environmental impact
Etui 8 montres
Satisfait mais réception tardive due à la période de fin d'année.
Verified purchase
- Published from Lucrin.fr
Boîte à 8 montres
La boîte en cuir pour 8 montres, personnalisée aux initiales de la personne concernée, est de bonne qualité, peut contenir de grosses montres, répond à nos attentes.
Verified purchase
- Published from Lucrin.fr
Etui 8 montres
J'ai commandé un écrin 8 montres comme cadeau d'anniversaire. La personne qui l'a reçu a été extrêmement ravi. La qualité de l'écrin est très bonne et le service client irréprochable.
J'achèterais probablement des autres produits dans le futur.
Verified purchase
- Published from Fr.lucrin.ch
Watch Roll for 8 watch
Best watch roll overall. Thanks!
Verified purchase
- Published from Lucrin.sg
Hochwertige, preisintensive Uhrenrolle; sauber verarbeitet. Abbildungen im Onlineshop geben den Artikel gut wieder (= realistisch).
Verarbeitung: sehr gut
Leder: hochwertig
Preis: sehr hoch
Verified purchase
- Published from Lucrin.de
What sets us apart