Customizable iPhone 12 covers & cases
Discover our high-end leather collection of iPhone 12 covers, cases & wallet cases.
Premium leather cases for iPhone
Arguably the widest range of leather covers and sleeves for iPhone on the market. We have spared a thought for each iPhone user to ensure that you have the perfectly convenient case. All of these cases are functional in their own ways and protect your phone and its screen with a rare finesse, while bringing an added touch of elegance to your iPhone.

Our Best Sellers
Lucrin holds the biggest variety of customizable leather iPhone cases worldwide. Our most popular models include the designer's phone sleeve case for the minimalists and the wallet case for those who value functionality and reliability. Our premium iPhone cases combine expert tailoring along with seamless construction, showing an obsessive commitment‌ to‌ quality.
Best Sellers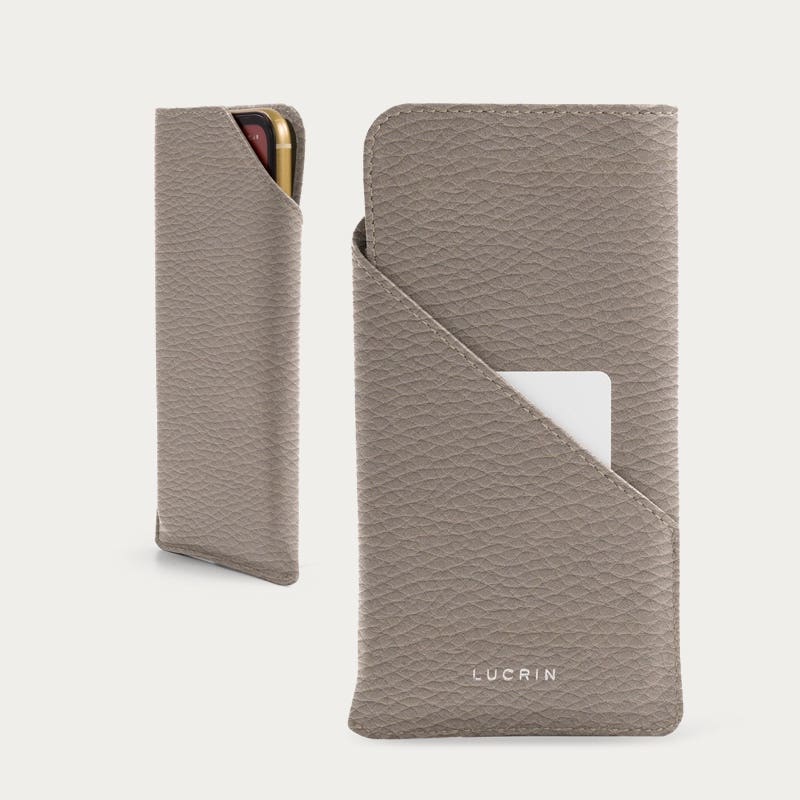 Designer phone case for iPhone 11
Best Sellers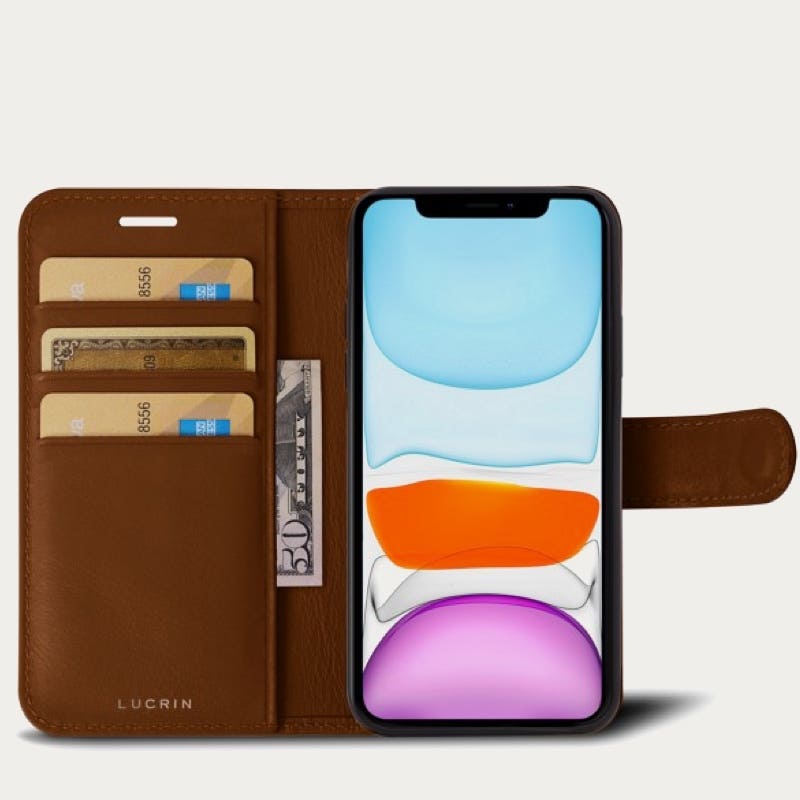 iPhone 11 Pro Wallet Case
Apple Watch leather bands
Put a personal touch on your Apple Watch with our handcrafted luxury watch straps. More than accessories, our leather watch bands are durable and functional jewelry designed to add elegance to your everyday life.
Leave Your Mark
Lucrin offers endless customization possibilities… 3 bracelet sizes, 75 colors and 3 colors of buckles to choose from - black, metal grey and rose gold. Go one step further by personalizing the shape of your watch-strap's end and the color of the stitches. Engrave your initials on your leather watch band for added sophistication - now possible in 10 different styles.

iPad featured protection
The iPad is probably the Apple Device that requires absolute protection, as it is often lying around in the living room or bedroom. The well-known finesse of those iPads means that they are even more fragile. The leather sleeves of Lucrin provide a solid answer to these issues and protect the screen perfectly thanks to the microfiber lining hailing from the watchmaking industry.