iPhone SE pouch with pocket
Product Details
Our designers wanted to create a minimalist sleeve with a blend of functionality. This soft genuine leather case for iPhone SE comes with a hand stitched pocket at the back that allows you to slip in one or two of your most used credit cards or your driving license. To make this sleeve for iPhone SE more unique, you can customize it with a unique engraving and/or contrasting thread color. This designer sleeve for iPhone SE is wireless-charging friendly; you can recharge your iPhone while it remains inside the sleeve.
Our sleeve is made with accuracy to fit your phone - you have to make sure that the latter is not in any sheath or cover that would obviously modify the original dimensions of the iPhone SE.
Compatible with iPhone SE 2022 (3rd gen) & (2nd gen) 2020.
Packaging
At LUCRIN Geneva, we protect our handcrafted leather products with cotton bags that mirror their quality. An eco-friendly and reusable alternative that is not only protective but also highly versatile.

Minimal packaging
Recyclable and reusable
Organic raw materials
Low environmental impact
Form and function…
Elegant, simple design. Quality components. Brought together with exquisite craftsmanship.
The result: One extremely happy customer.
Fiona Baker
Verified purchase
- Published from Lucrin.co.uk
Excellent product
This is my second purchase from you and the product is great
Verified purchase
- Published from Lucrin.co.uk
Top Produkt, edel verarbeitet
Top Produkt, edel verarbeitet... schaut schön und sehr wertig aus.
Verified purchase
- Published from Lucrin.de
What sets us apart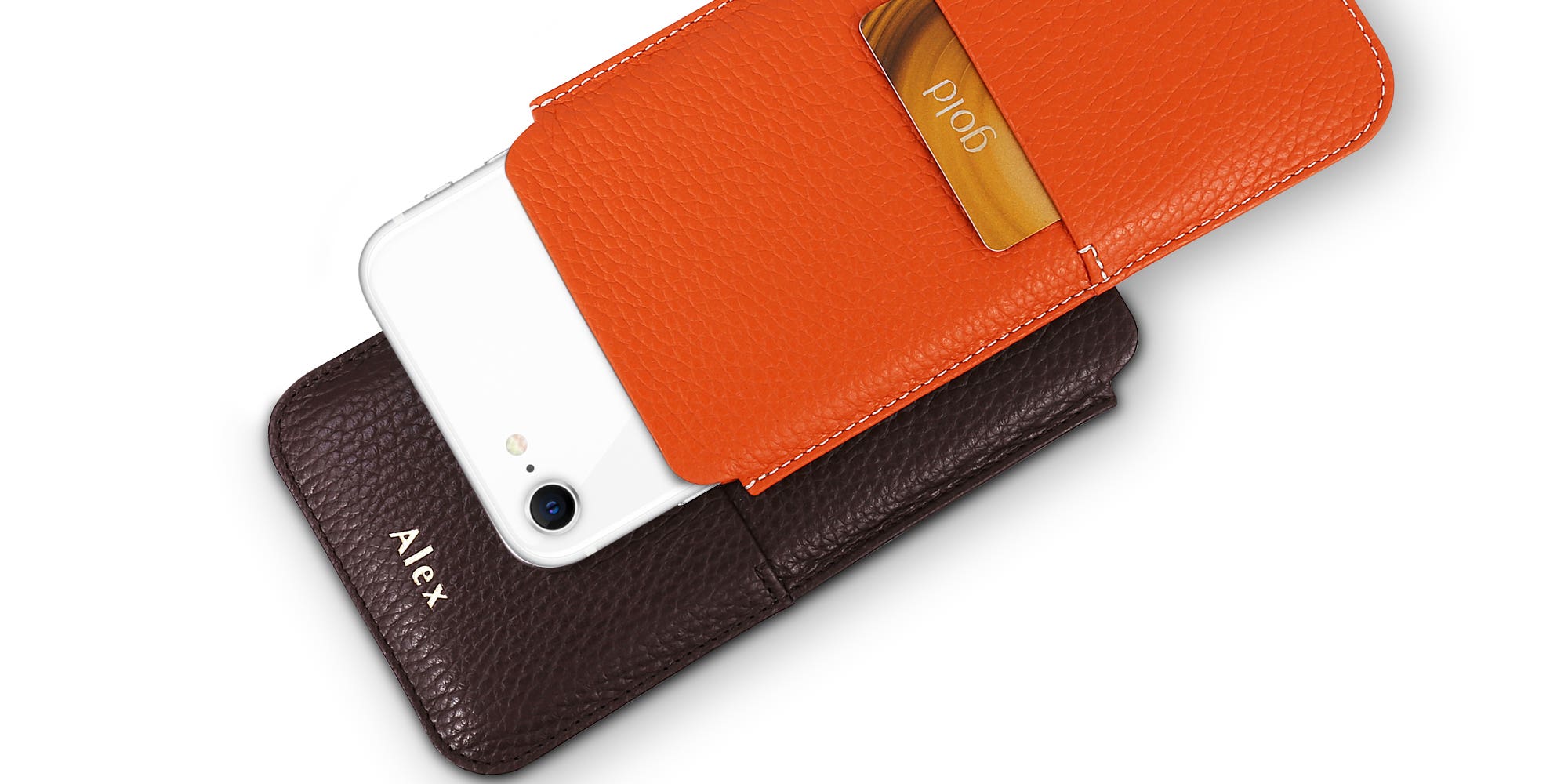 iPhone SE pouch with pocket
An Amalgam of Technology, Quality Artistry & Sublime Leather