Universal Billfold Wallet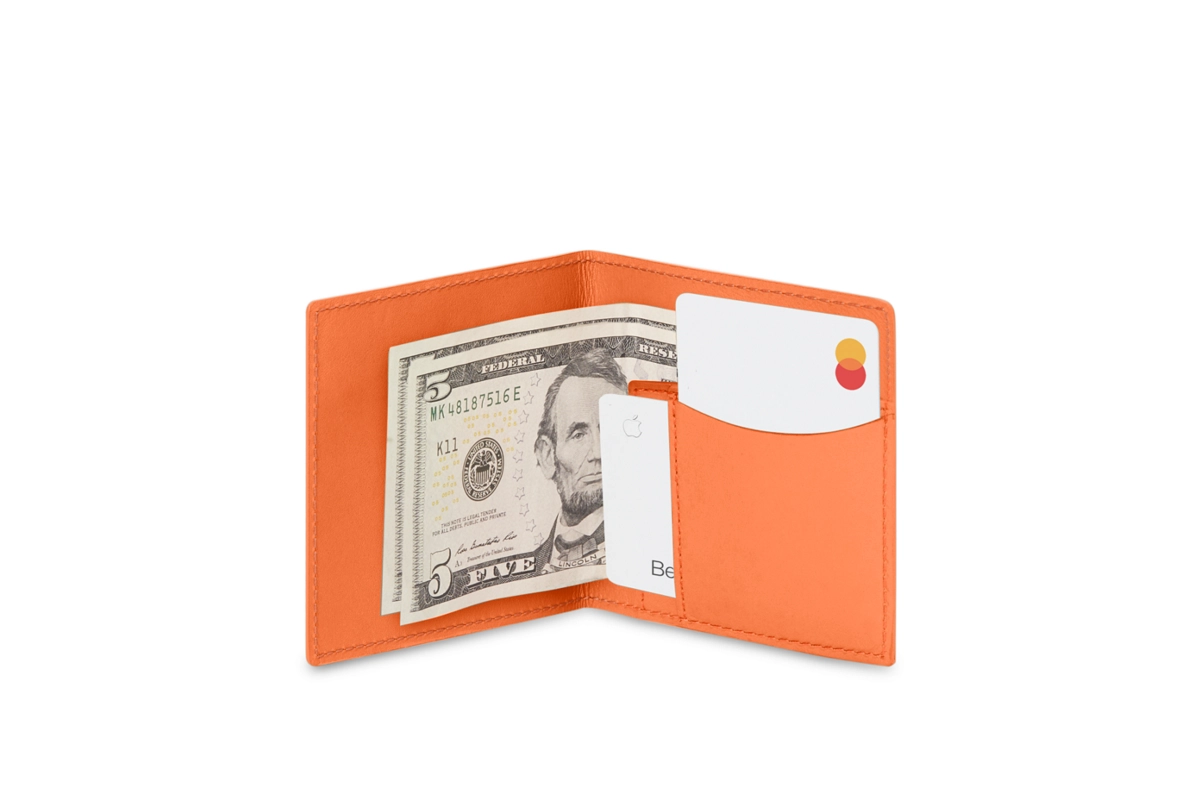 Product Details
As the name clearly suggests, this is a billfold wallet that is totally convenient for various currencies: USD, GBP, AUD, EUR, CHF, CAD and INR. The banknotes holder is made in 100% authentic leather and is meant for both ladies or gents. Available in a wide range of colors, this fordable slim wallet is simple yet really practical. It is one of the best sellers among luxury leather goods lovers who prefer minimalist accessories. An intelligent pocket on the right provides room for 2 credit cards - one vertical and the other horizontal. This is a genuine slim wallet that you can slip in your pocket for your outings.
Dimensions, closed: 3.6 x 3.6 inches
Dimensions, open: 7.4 x 3.6 inches
Packaging
At LUCRIN Geneva, we protect our handcrafted leather products with cotton bags that mirror their quality. An eco-friendly and reusable alternative that is not only protective but also highly versatile.

Minimal packaging
Recyclable and reusable
Organic raw materials
Low environmental impact
Porte billets
Répond en tout point à mon attente, Porte billets extra plat dans lequel outre les billets on peut insérer une carte bancaire. Beau cuir et belle finition.
Verified purchase
- Published from Lucrin.fr
Tres beau
L originalite et la rareté de ce porte billets fait fureur autour de moi.tres bonne qualité. Magnifique.
Verified purchase
- Published from Lucrin.fr
Porte billets orange gravé
Exactement ce que je voulais. Très beau très fin très pratique. Ravie.
Verified purchase
- Published from Lucrin.fr
Une tuerie ce produit
Apres en avoir acheter un pour moi,je suis un peu obligée de continuer car ce porte billet fait fureur.il est original,de très belle qualite,peu encombrant,il a tout pour plaire.Alors je sais quoi faire pour des cadeaux.bravo a vous et merci.
Verified purchase
- Published from Lucrin.fr
Great experience buying my second Lucrin wallet.
Lots of communication and emails to keep me updated of status of my order. Lucrin customer service facilitated everything I needed. Product was delivered in a timely manner.