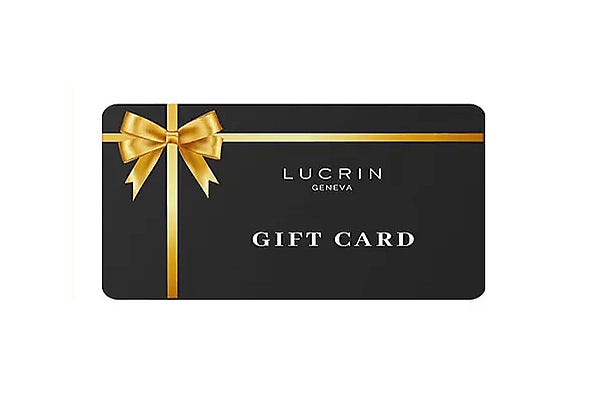 Product Details
Are you looking for the perfect gift for a family, friend, or colleague but in vain? With LUCRIN's Gift Card, you get more choices without paying extra! Credit any predefined amount available and let the recipient choose the perfect gift for them among more than 1000 leather accessories. A personalized message will be sent to their email address with your name and message to inform them of the gift.
Terms & conditions apply
1. Your gift card is valid to be used within 24 months.
2. Should you return items purchased with the gift card, the respective amount will be credited back to the card. Any difference in the amount paid by means other than the gift card will be reimbursed to the original method of payment.
3. Gift cards cannot be transferred, refunded, or redeemed for cash.
4. LUCRIN does not take any responsibility in the case of loss, theft, and misuse of the gift card.
In exceptional circumstances, LUCRIN reserves the right to cancel a gift card.
Packaging
At LUCRIN Geneva, we protect our handcrafted leather products with cotton bags that mirror their quality. An eco-friendly and reusable alternative that is not only protective but also highly versatile.

Minimal packaging
Recyclable and reusable
Organic raw materials
Low environmental impact