Office Leather Accessories
Custom desk organizers and office accessories
LUCRIN proposes a collection of luxury leather accessories handcrafted in full-grain leather for your work and office. Stay work-ready with leather portfolios, notebooks, writing instruments, and agendas that will seamlessly fit your professional attire. Design a neat workspace with exclusive desk organizers namely leather desk pads, pen trays, paper trays, and storage boxes. Bespoke accessories such as coasters, leather baskets, and tissue box holders double as functional and fashionable elements. Customize your accessories in the leather and color of your choice along with elegant monograms!
---
Desk Pads & Sets
Organize your workspace with customizable leather desk pads or sets to create a streamlined and functional space for work. An assortment of leather accessories makes up our desk sets, offering various models for you to choose from.
Leather Portfolios
Sleek and compact, our document holders are a business classic designed to hold everything you need for work in one place. Our premium leather folios and ring binders come in A4, A5, and A6 sizes and various closure options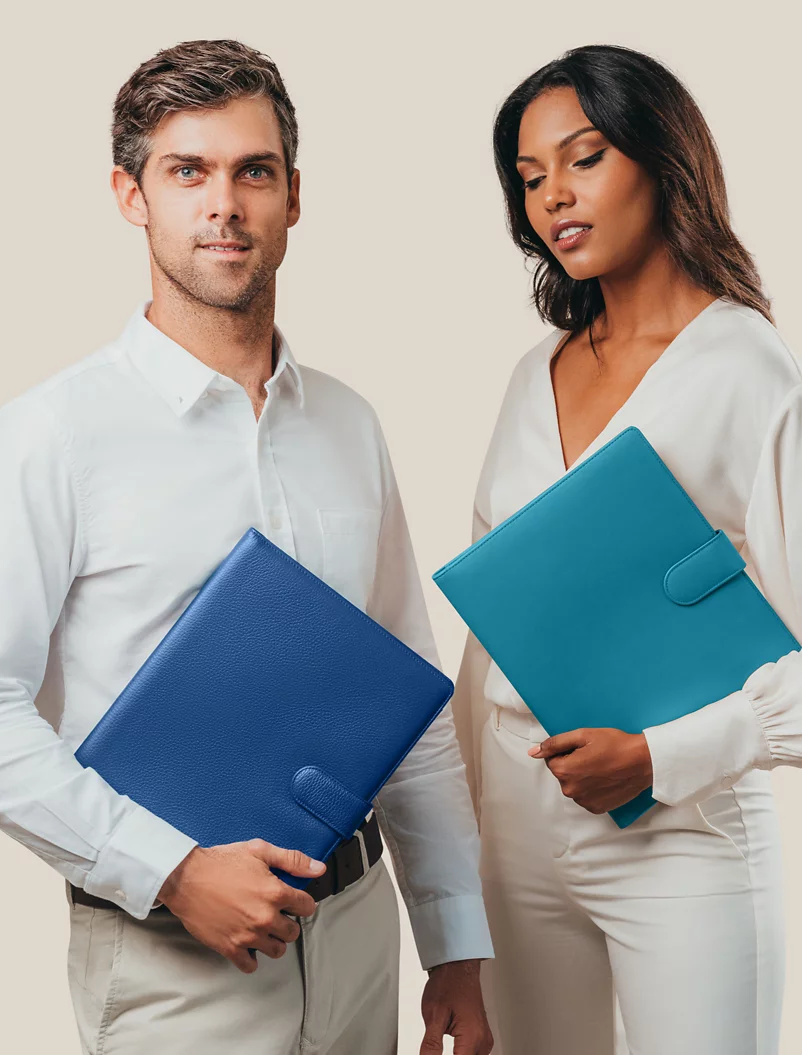 Leather Agenda & Diaries
LUCRIN Geneva proposes a collection of leather agendas and diaries for all those who like to plan and stay on time. Available in various sizes and models to suit your professional and personal needs.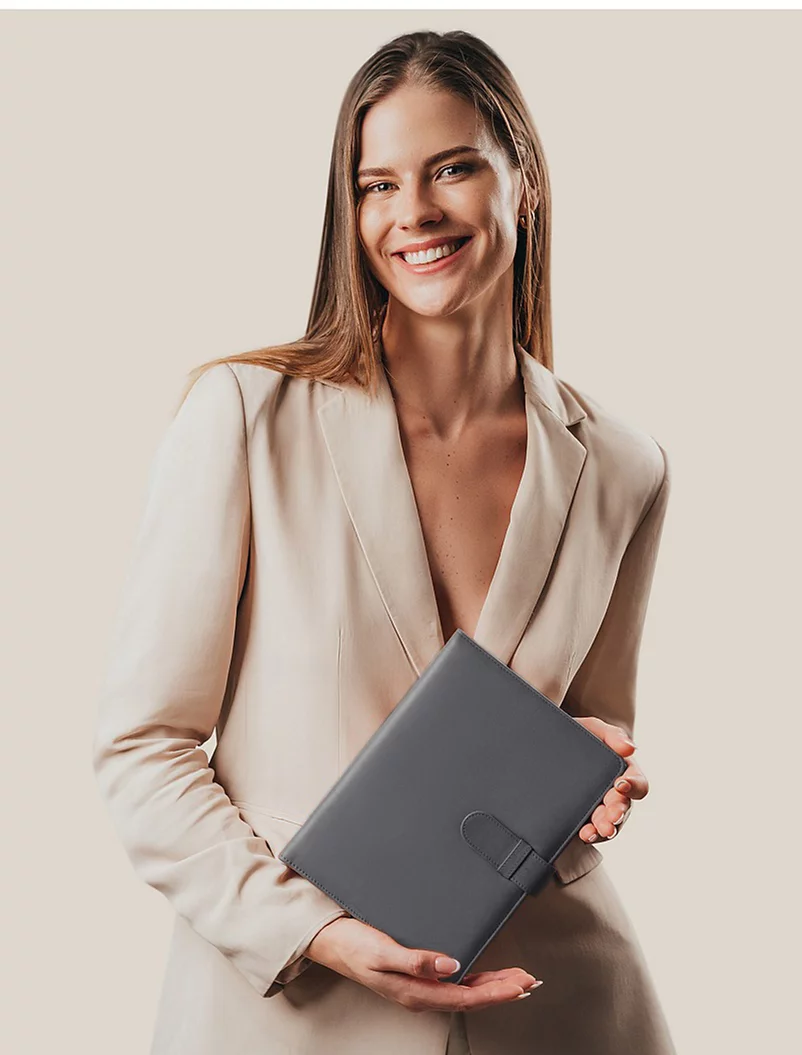 Desk Organisers & Baskets
Declutter your workspace with customizable leather storage boxes and tidy trays designed to hold all your bits and bobs. Opt for our leather paper baskets that will harmoniously blend into your office decor.
Decorative Accessories
LUCRIN's decorative accessories - custom coasters, tissue boxes, and photo frames - will add style and functionality to your work desk. Monogram your name or company logo to make it perfect!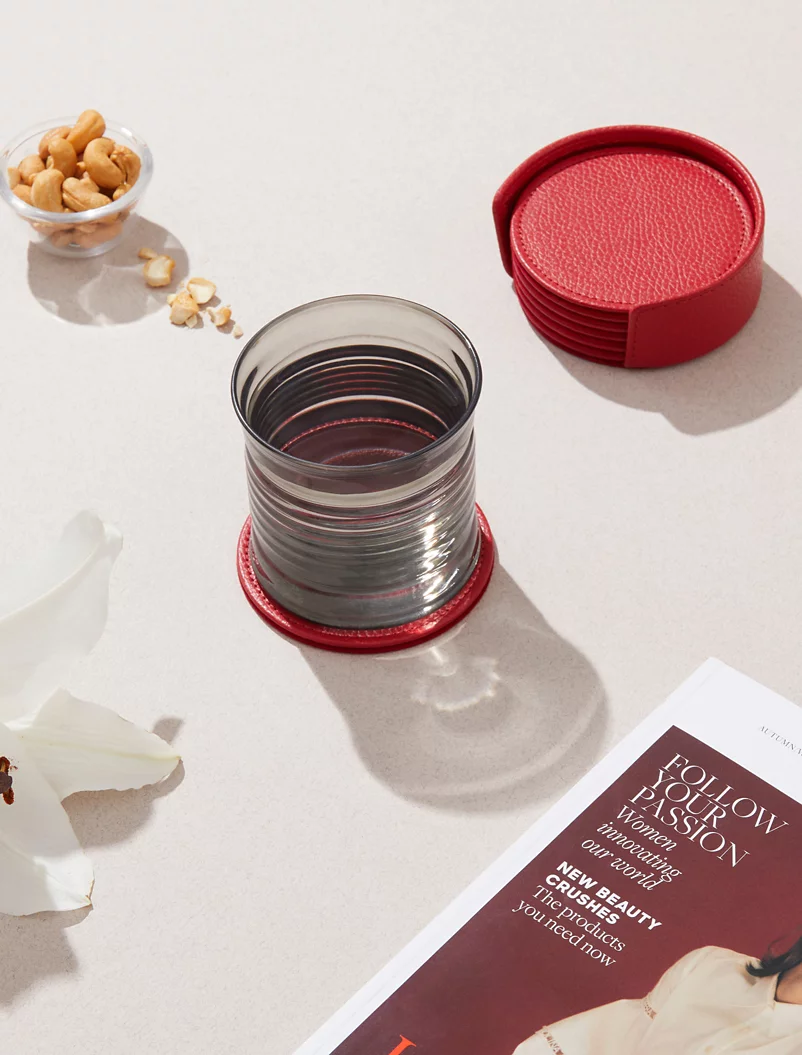 Writing Instruments & Accessories
Whether you are an avid writer or have a fervent passion for penmanship, LUCRIN Geneva has the perfect collection of luxury writing instruments and custom leather pen accessories to capture the prowess of your writing.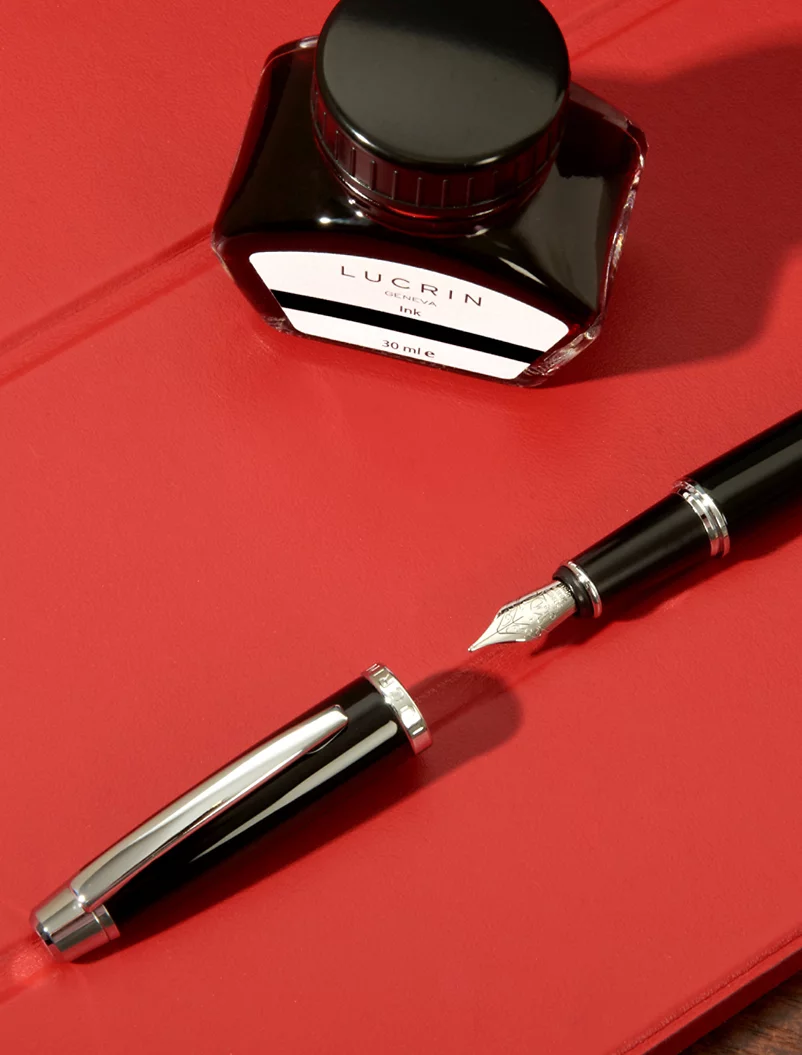 Document Holders
Our collection of light and functional leather holders and pouches lets you house your work essentials without compromising your efforts to dress sharply. These document cases provide safety to your items while being fully customizable.
Your work day with LUCRIN