Presidential Edition desk set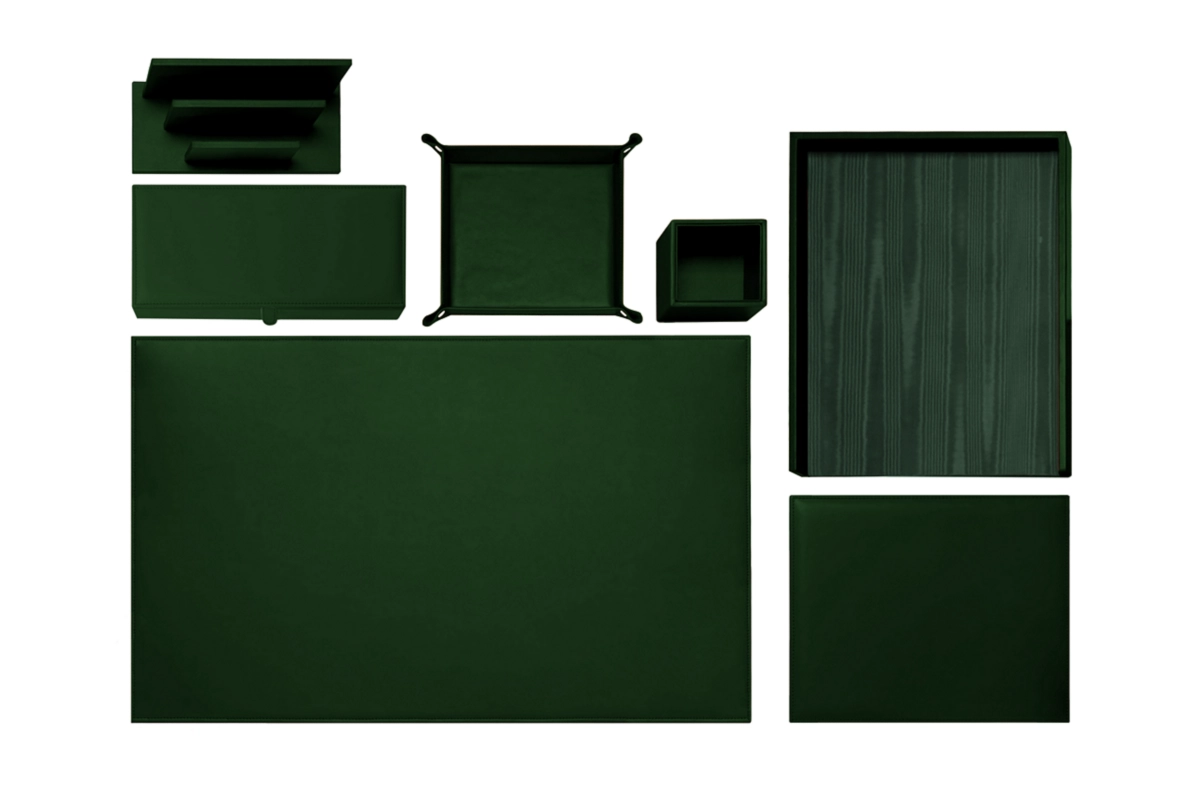 Product Details
The leather Presidential desk set by Lucrin consists of 7 luxury leather office items that definitely add a sure touch of class and elegance to your office. This collection of desk accessories has been combined according to the demands and needs of professionals and our office products clients. Our best artisans have been striving to conceive a desk set that would not only suit your tastes but that would also provide a more comfortable working environment. For instance, the letters holder will allow you to tidy up and classify your envelopes easily.
Packaging
At LUCRIN Geneva, we protect our handcrafted leather products with cotton bags that mirror their quality. An eco-friendly and reusable alternative that is not only protective but also highly versatile.

Minimal packaging
Recyclable and reusable
Organic raw materials
Low environmental impact
Impressive quality, beautiful design
The delivery of the set was slightly delayed, but it's absolutely worth to wait:) The taupe color exactly matched with the table upholstery ( the website description is 100% correct). And the finishing is excellent, pure Swiss quality. I am happy with this purchase, thank you Lucrin Team
Presidential Edition Desk Set
It's beautiful
Very well done from presentation on website to delivery of product
Once the first order arrived, we ordered more as we were impressed
Desk Set and accessories
Excellent - looks great in the office.
Verified purchase
- Published from Lucrin.com.au
Set president
Produits d'excellente facture. Belle finition.
La teinte du cuir est très belle ! Un travail de qualité. Merci
Verified purchase
- Published from Lucrin.fr
What sets us apart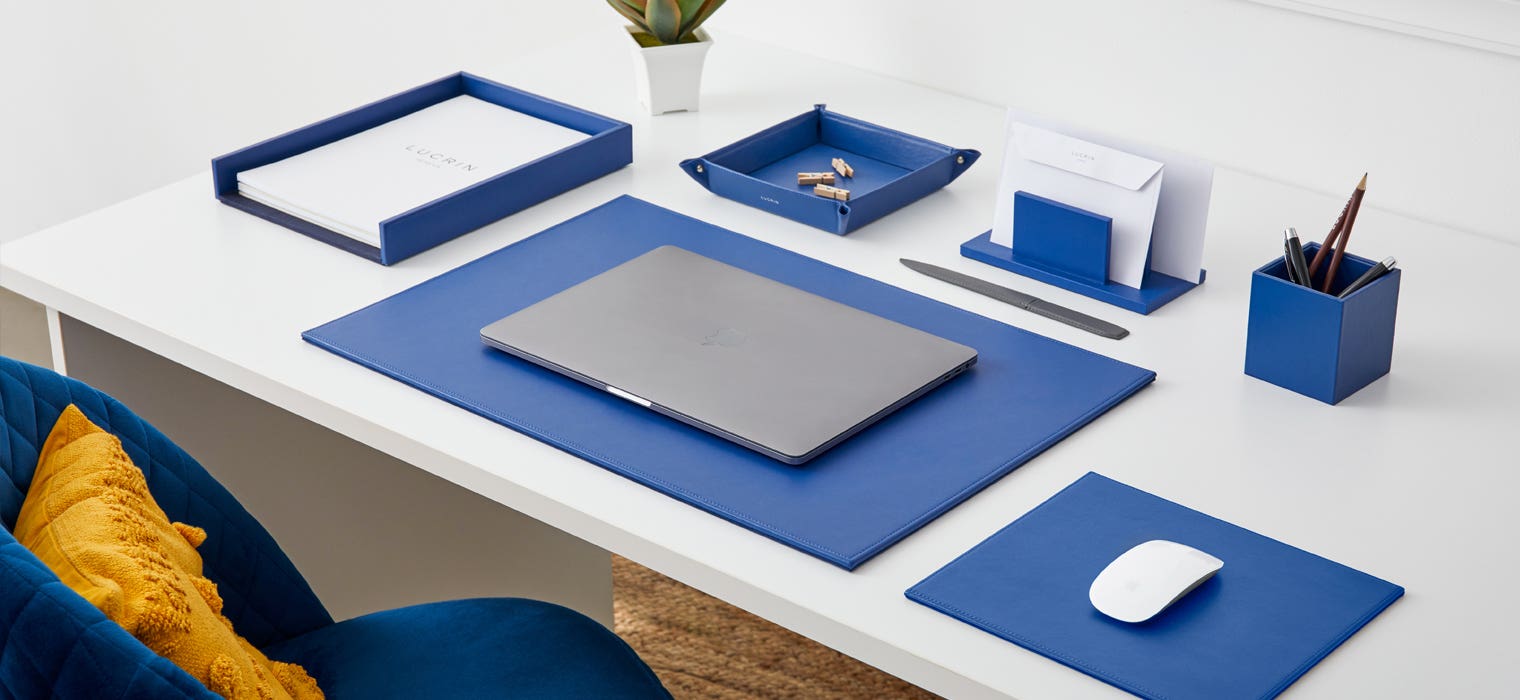 Presidential Edition desk set
Practical Yet Indefinitely Chic Desks