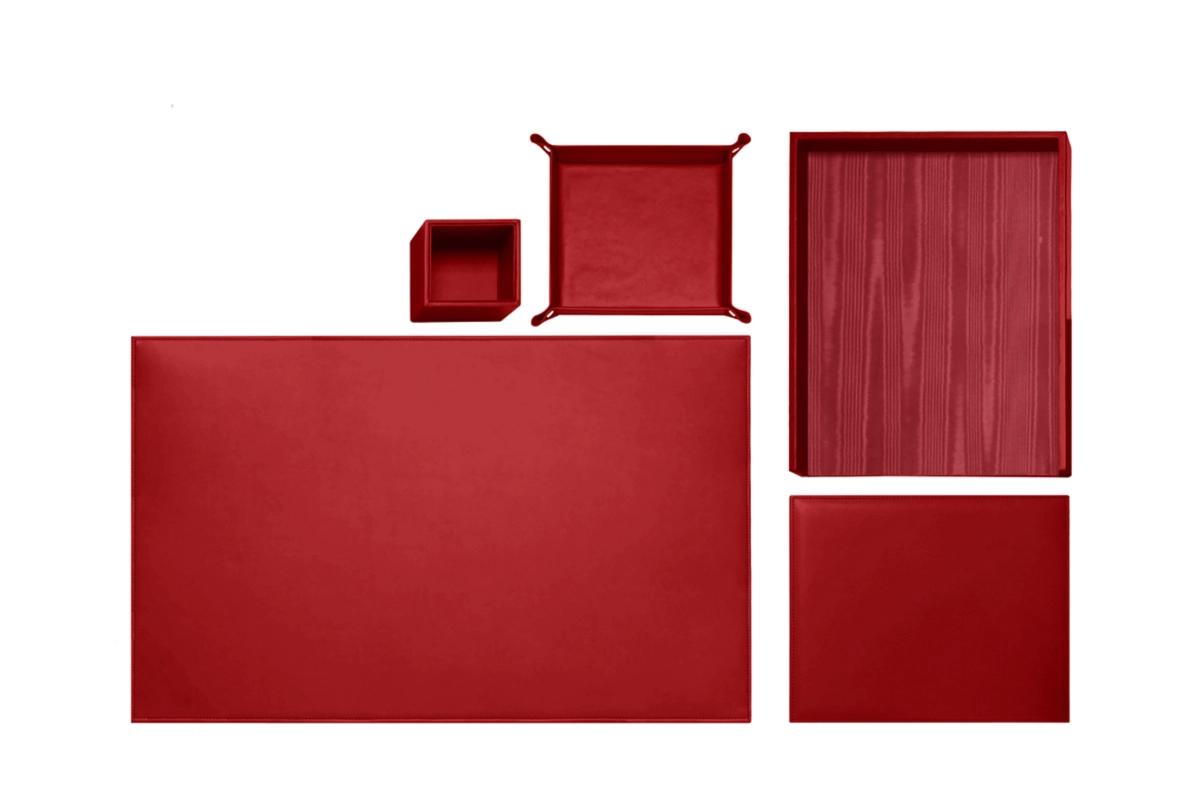 Product Details
This is elegance at the office at its best! Discover this wonderful composition of leather office accessories consisting of some of our best-sellers. Coming with 5 luxury leather products conceived by our artisans, your working environment will never feel so tidy and classy. The luxurious look that the authentic leather provides is exactly what you would want if you are looking for a comfortable and neat working atmosphere. The valet tray for instance, is a really practical place for you to keep your essentials handy (smartphone, keyring, purse, wallet, etc.).
Packaging
At LUCRIN Geneva, we protect our handcrafted leather products with cotton bags that mirror their quality. An eco-friendly and reusable alternative that is not only protective but also highly versatile.

Minimal packaging
Recyclable and reusable
Organic raw materials
Low environmental impact
Schreibtisch Set
Fantastische Verarbeitung ❤️ Wunderschöne Produkte!! Großartiger Versand. Vielen Dank ????????
Verified purchase
- Published from Lucrin.de
Alles Perfekt
Gute Verarbeitung, edle Ausführung. Kann nur empfohlen werden.
Verified purchase
- Published from Lucrin.de
Beautiful presentation
Excellent craftsmanship
gefällt mir
super
Verified purchase
- Published from Lucrin.de
Sehr zufrieden vielen Dank
Alles super
Verified purchase
- Published from Lucrin.de
What sets us apart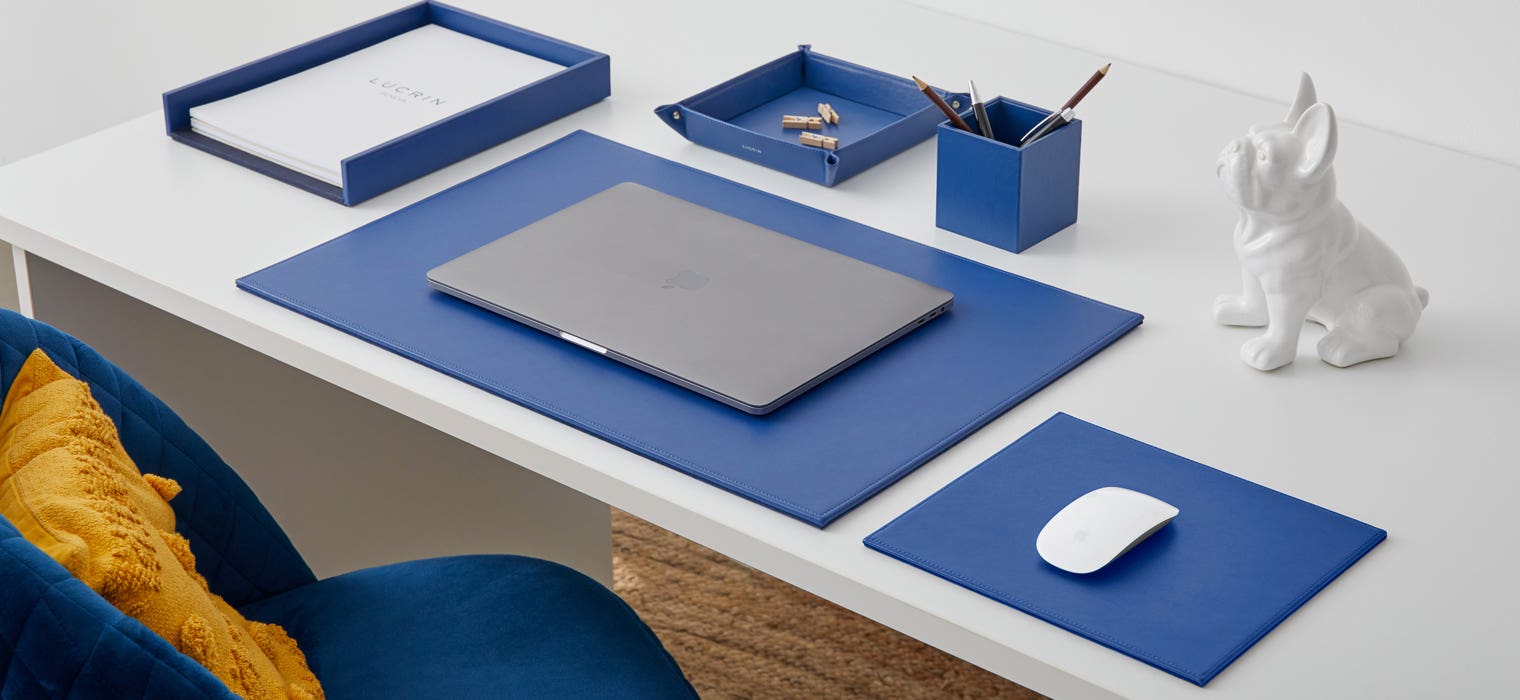 Senator Edition desk set
Practical Yet Indefinitely Chic Desks