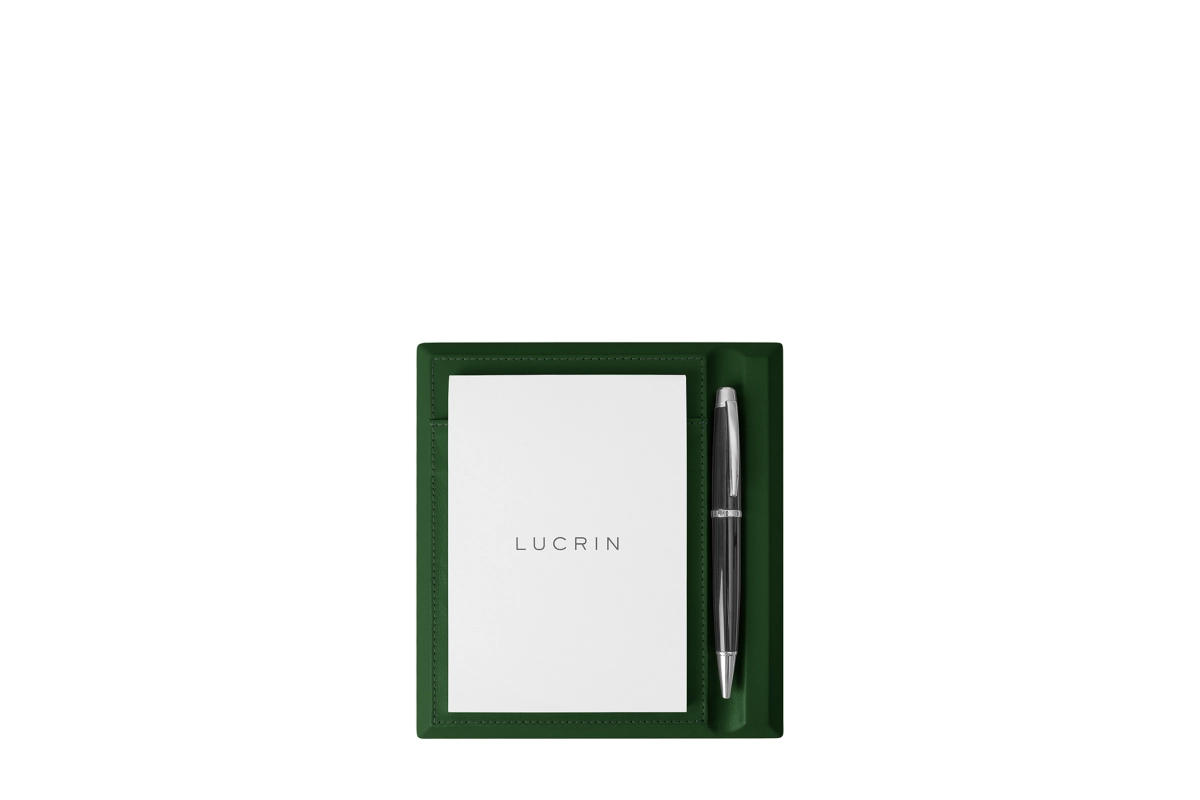 Product Details
Elevate your office with this exquisite notepad and pen holder by LUCRIN Geneva. Crafted with precision, this accessory features a dedicated pocket perfectly sized for your A6 notepad, ensuring easy access for jotting down important notes. The accompanying pen holder keeps your writing instrument withing reach. Handcrafted with a wooden base to provide stability, this notepad holder is sheathed with premium leather for an added touch of sophistication. Stay organised and ever-ready for impromptu meetings. The soft microfibre lining at the base ensures it stays securely in place, preventing it from sliding. Customise the your A6 notepad by choosing the leather colour and type. Delivered with an A6 notepad.
Specifications
Dimensions:
6.7 x 0.8 x 7.1 inches
Pen Slot:
0.8 x 6.7 inches
A6 Notepad Pocket:
4.7 x 6.9 inches
Sold without pen
Packaging
At LUCRIN Geneva, we protect our handcrafted leather products with cotton bags that mirror their quality. An eco-friendly and reusable alternative that is not only protective but also highly versatile.

Minimal packaging
Recyclable and reusable
Organic raw materials
Low environmental impact
Taccuino in pells
Ottimo prodotto, ben imballato, ricevuto senza nessun difetto. Ha soddisfatto appieno le mie aspettative.
Verified purchase
- Published from Lucrin.it