MagSafe & Apple Watch Dual Charger Dock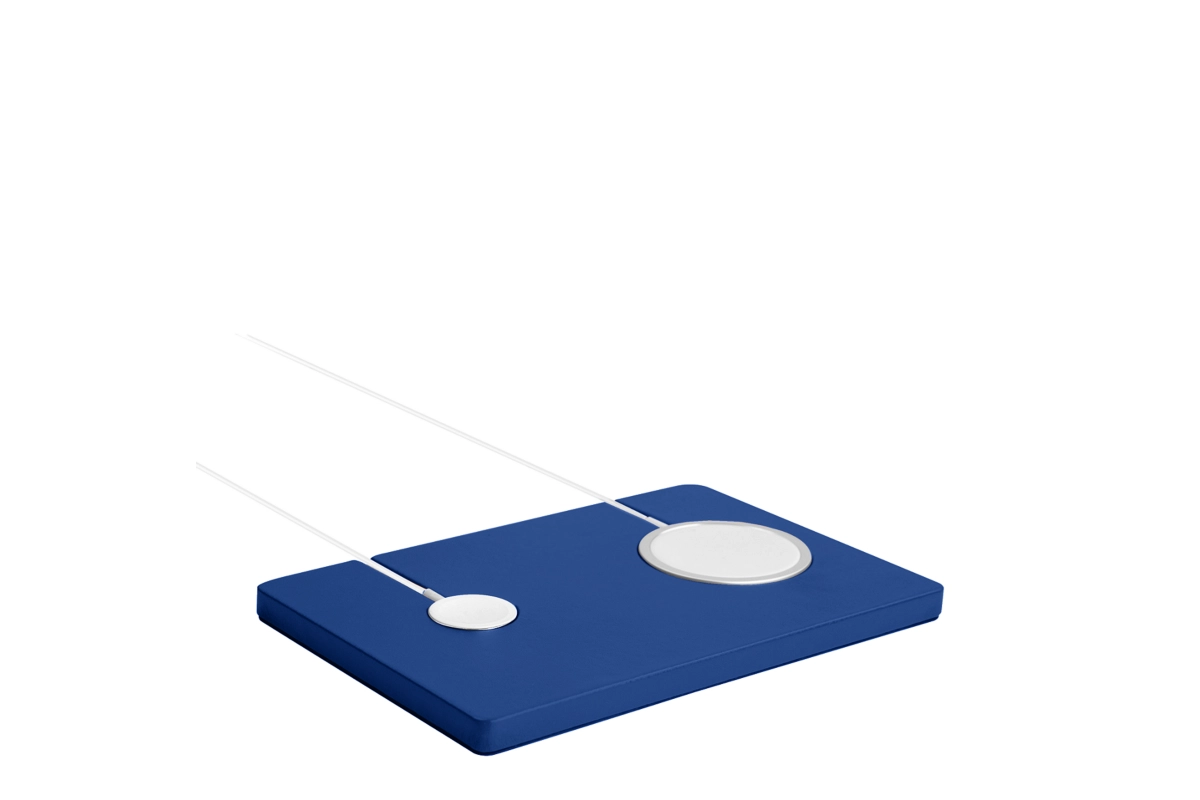 Product Details
Power up your iPhone and Apple Watch more easily with LUCRIN's Magsafe & Apple Watch Dual Charger Holder. The wooden base is sheathed with luxury leather to create a sturdy, functional and sophisticated structure. Put your wireless chargers and their cables in their designated slots to obtain an even surface for your Qi-certified devices to rest. The holes have been lined with micro-suction tape to keep the chargers in place. Customize your dual charger holder in a variety of colors to blend in your office or home aesthetic.
Dimensions: 7 x 4.7 x 0.3 inches
Sold without the Apple MagSafe charger.
Packaging
At LUCRIN Geneva, we protect our handcrafted leather products with cotton bags that mirror their quality. An eco-friendly and reusable alternative that is not only protective but also highly versatile.

Minimal packaging
Recyclable and reusable
Organic raw materials
Low environmental impact
Perfekte Synthese von Funktionalität und Eleganz
Weniger ist mehr: Das minimalistische Design fügt sich unaufdringlich in den Wohnbereich ein und ist inzwischen zum unverzichtbaren "Parkplatz" für Apple Watch und iPhone geworden.
Verified purchase
- Published from Lucrin.de
What sets us apart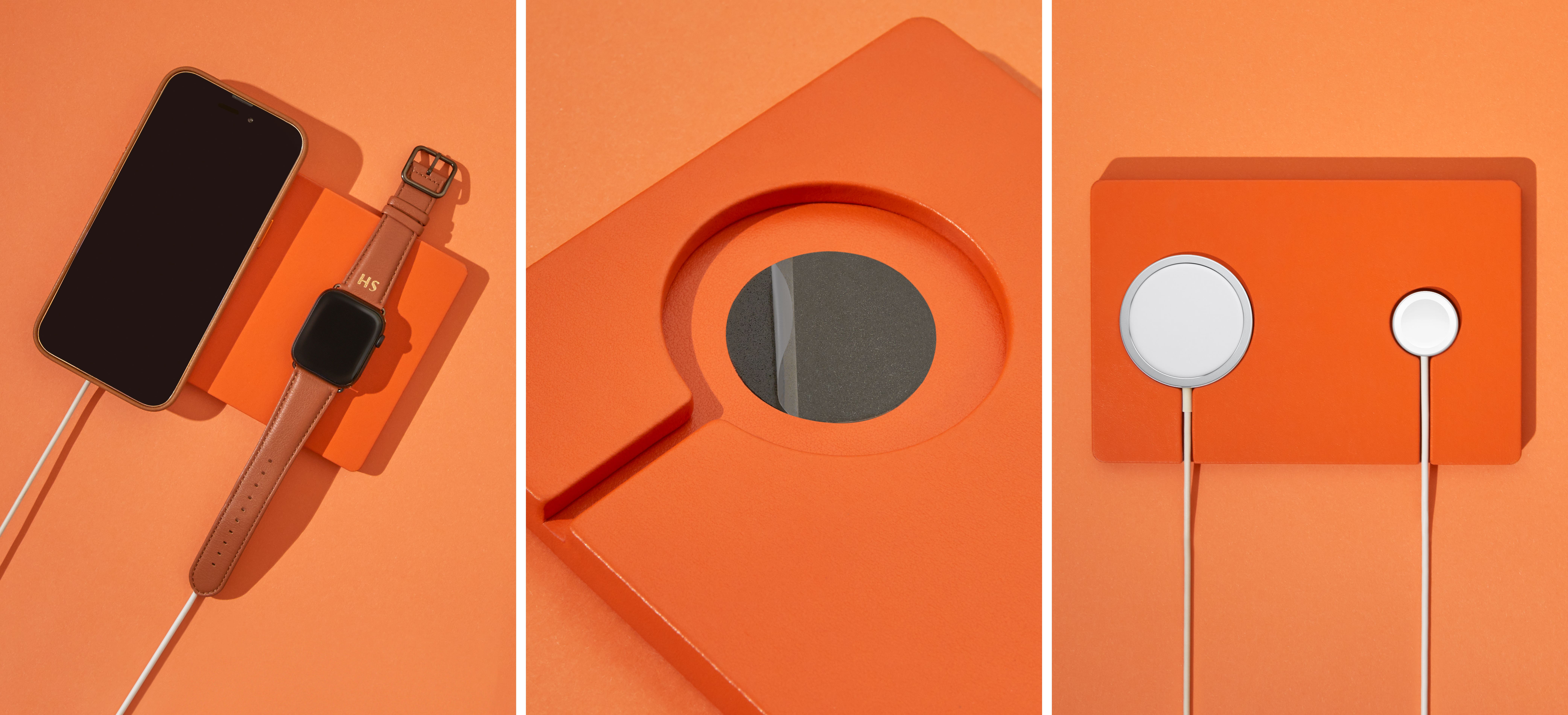 MagSafe & Apple Watch Dual Charger Dock
Flawlessly Designed To Realise Your Wishes