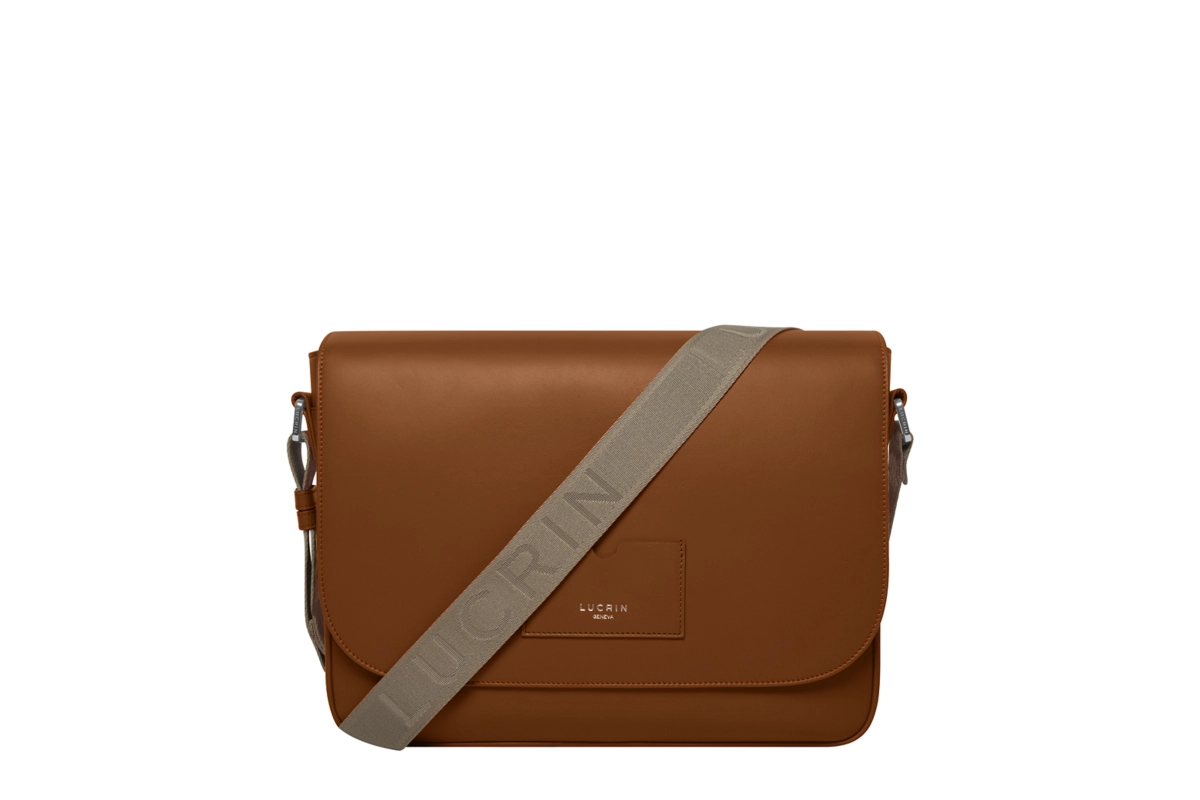 Product Details
Great to carry everyday, this L satchel bag comes with a large magnetised flap closure, rounded shape and soft conception. Two magnets help the flap of the mailbag snap shut and this is very practical when you are on the move. The cotton lining plus the zipped flat pocket inside the sling bag ensure that you can keep in your daily essentials, such as your phone, wallet and keys. The relatively large volume of this shoulder bag allows you to slip in your doc holder, notepad, copybook or a laptop of up to 17 inch. The bag is equipped with a sturdy shoulder strap in cotton for easy portability. You can customise this leather crossbody bag with your initials for instance.
Dimensions: 37 x 30 x 8 cm
Can fit up to a 17-inch laptop.
Packaging
At LUCRIN Geneva, we protect our handcrafted leather products with cotton bags that mirror their quality. An eco-friendly and reusable alternative that is not only protective but also highly versatile.

Minimal packaging
Recyclable and reusable
Organic raw materials
Low environmental impact
What sets us apart