Executive Desk Set - Leather & Oak Wood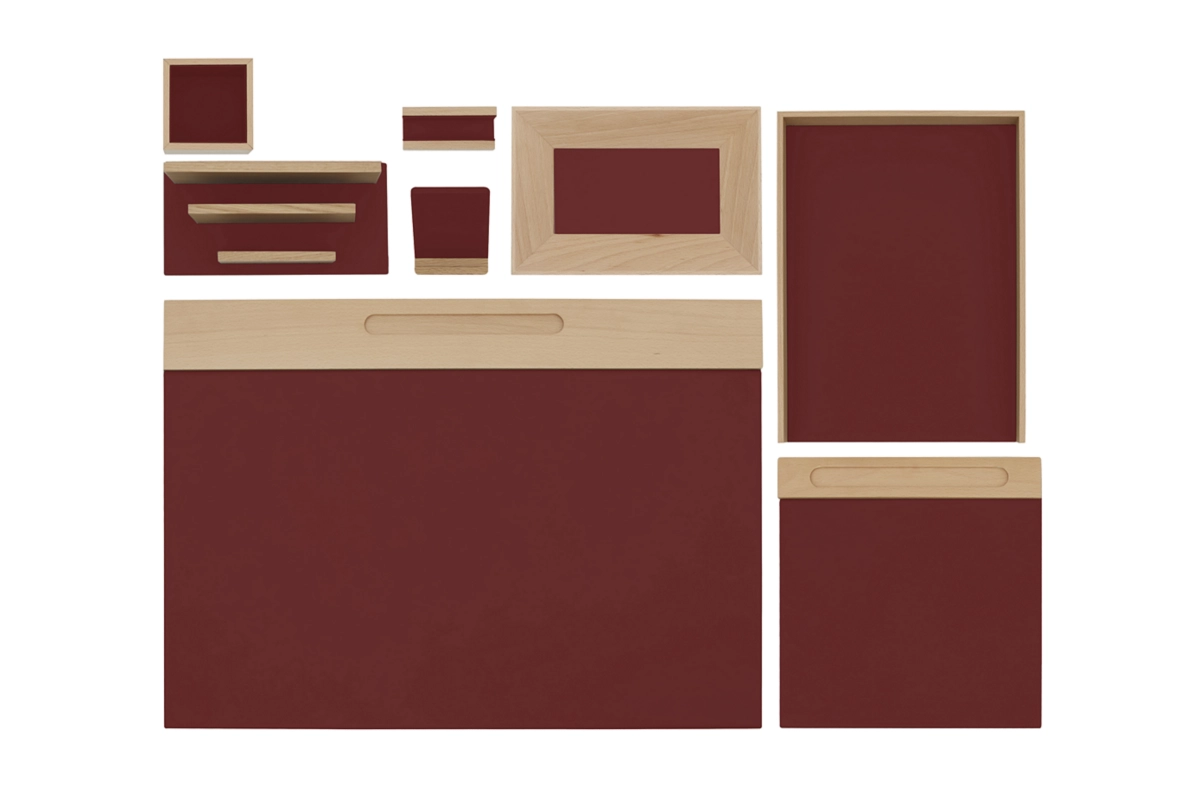 Product Details
Elevate your office decor with LUCRIN Geneva's oak wood leather desk set. Designed with utmost care and attention to detail, this unique desk set regroups high-end executive office accessories, made up of wood with leather inlays. Versatile, this unique desk set will not only make your office more organised but will also complement it.
This unique desk set is a great gift idea for your colleague, close one, or yourself!
Customise yours by choosing your leather inlay colour from LUCRIN Geneva's colour palette.
Packaging
At LUCRIN Geneva, we protect our handcrafted leather products with cotton bags that mirror their quality. An eco-friendly and reusable alternative that is not only protective but also highly versatile.

Minimal packaging
Recyclable and reusable
Organic raw materials
Low environmental impact
What sets us apart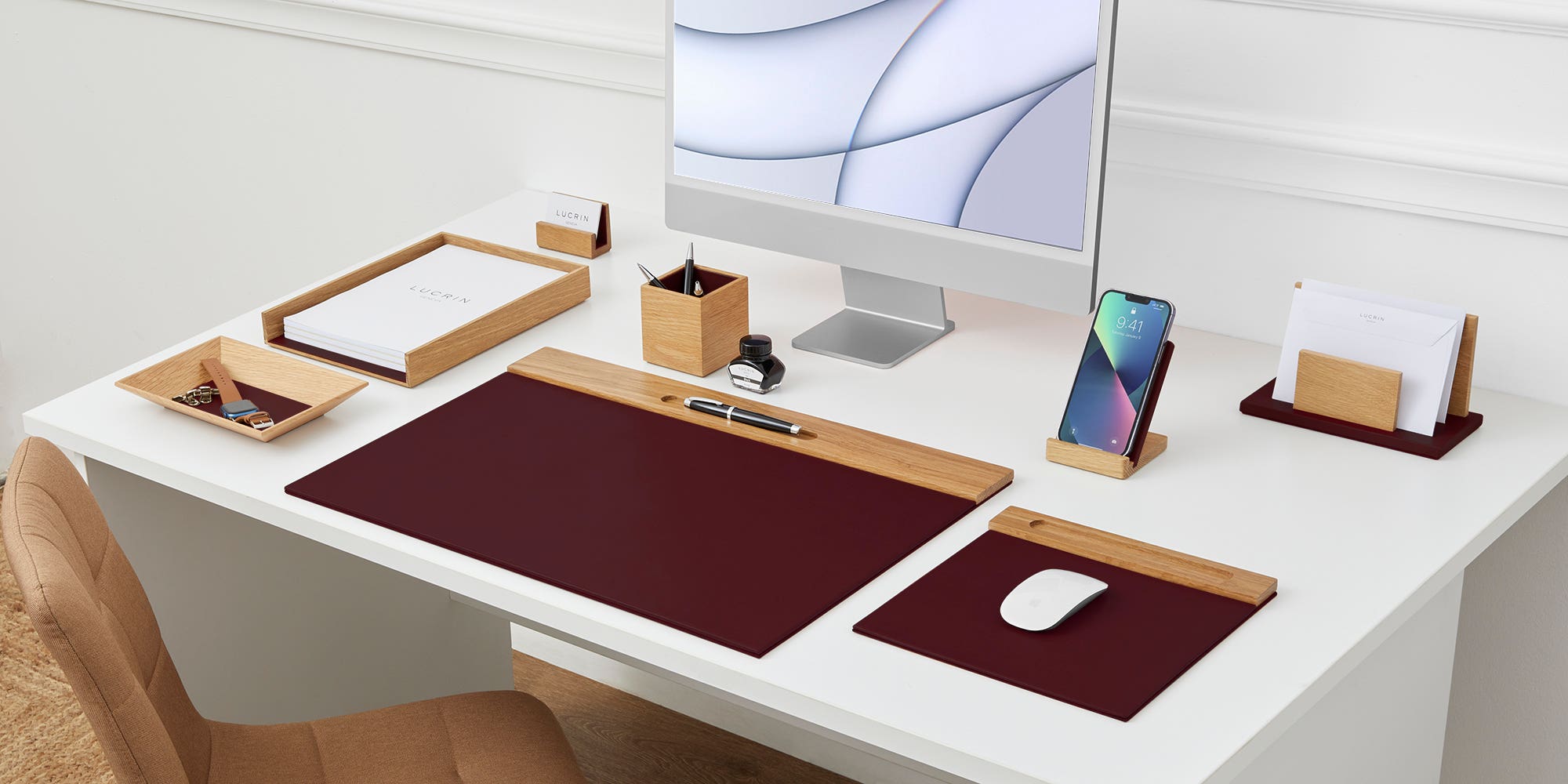 Executive Desk Set - Leather & Oak Wood
Practical Yet Indefinitely Chic Desks