Case for standard size glasses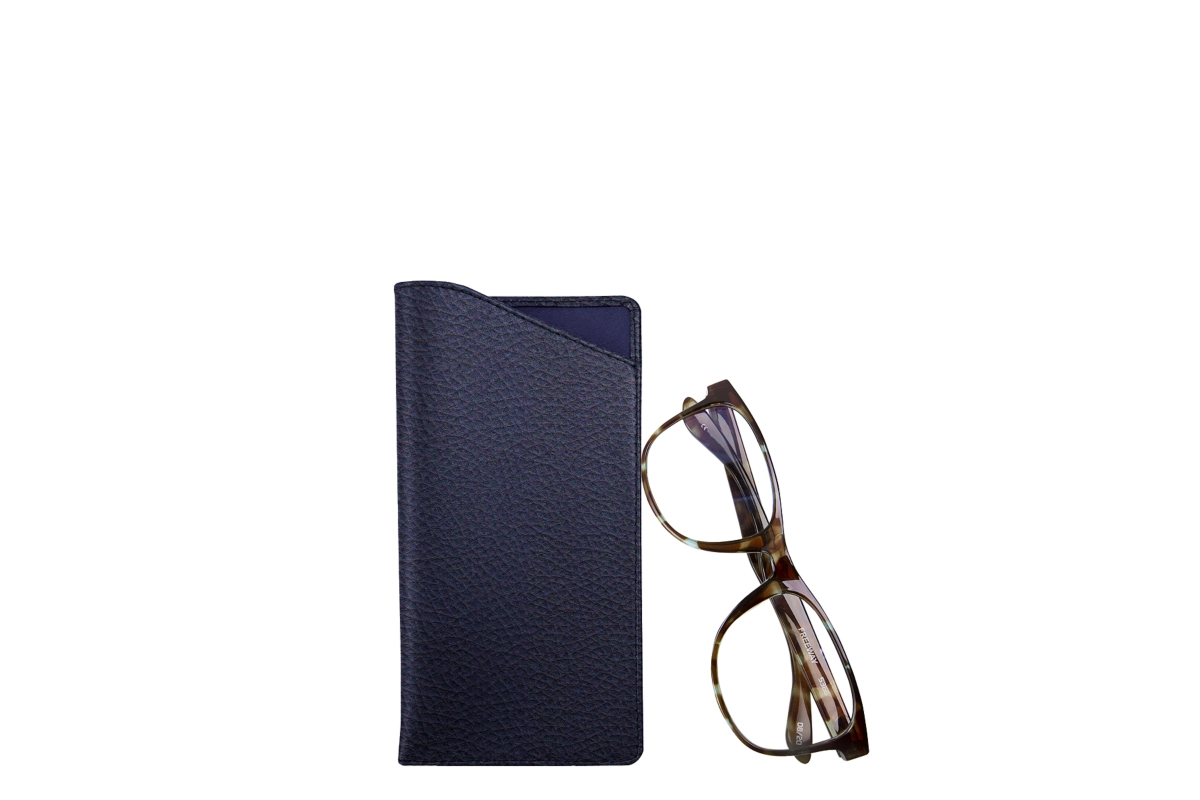 Product Details
Here is Lucrin's leather eyeglasses sleeve which comes with a soft and high-end microfiber lining. This simple yet elegant pouch protects your shades or eyeglasses perfectly while you are travelling for example, or when you do not carry them along with you. This leather glasses holder is convenient for standard size glasses that are available on sale at opticians, ophthalmologists and pharmacies. The notch that is cut out on the surface allows an easy extraction and insertion of the glasses. Besides, you have a large palette of colors to choose from.
Dimensions: 3.54 x 7.09 inches
Packaging
At LUCRIN Geneva, we protect our handcrafted leather products with cotton bags that mirror their quality. An eco-friendly and reusable alternative that is not only protective but also highly versatile.

Minimal packaging
Recyclable and reusable
Organic raw materials
Low environmental impact
Great product
Beautiful leather combined with fine workmanship. A true work of art!
Verified purchase
- Published from Lucrin.sg
Schönes Etui in guter Qualität
Korrekte Abwicklung und Ware ,die die Erwartungen erfüllt
By
Brigitte Heitkamp-Nußbaum
Verified purchase
- Published from Lucrin.de
Expertly made with an expensive look
It is as advertised.. Happy with the product..
Porta occhiali donna
Sembra scontato, ma trovare un porta occhiali bello, originale, di materiali di qualità è stata un impresa! Per fortuna ho trovato questa azienda che propone una vasta scelta di colori e materiali!! Il pelame è eccezionale!Morbidi ma nello stesso tempo fa il suo dovere nel proteggere l'occhiale nel mondo impossibile di una borsa da donna????????Ho scelto arancione lucidi, una favola!!Sono molto contenta della mia scelta è sicuramente prenderò degli altri! Magari la consegna un pochino più celere!????????Ottimo prodotto, complimenti!
Verified purchase
- Published from Lucrin.it
Housse de lunettes standard
Produit de bonne qualité et jolie couleur bleu arctique
Verified purchase
- Published from Lucrin.fr