Square tidy tray (7.09 x 7.09 x 1.38 inches)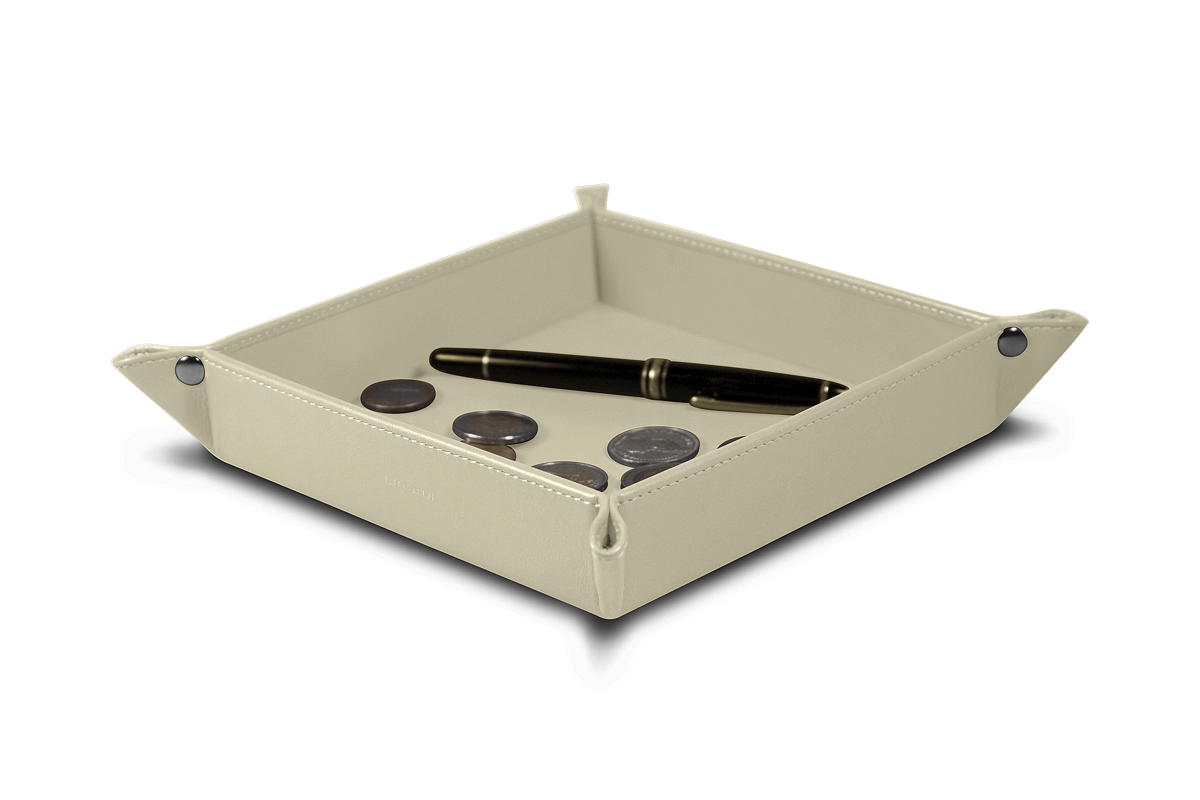 Product Details
Here is the square tidy tray of our exclusive collection. Its high precision geometrical shape makes it a beautiful decorative object to be placed at the office or at home. Conceived in authentic premium leather (interior & exterior), it is held together by 4 nickeled rivets. Thanks to that elegant leather tray, you now have the perfect way to keep your desk or home console tidy as your keys, coins, pen and phone can find their place in there. This valet tray can also be a really nice gift for your closed ones, especially with some engraving options.
Interior dimensions: 7.09 x 7.09 x 1.38 inches
Exterior dimensions: 9.06 x 9.06 x 1.38 inches
Packaging
At LUCRIN Geneva, we protect our handcrafted leather products with cotton bags that mirror their quality. An eco-friendly and reusable alternative that is not only protective but also highly versatile.

Minimal packaging
Recyclable and reusable
Organic raw materials
Low environmental impact
Bel ouvrage
Très heureuse de mon achat c'était un cadeau que j'ai offert et qui a beaucoup plu.
Belle réalisation en cuir

Verified purchase
- Published from Lucrin.fr
Top Note!
Wie immer bin ich begeistert, denn Ausführung, unkomplizierter Ablauf, Schnelligkeit, Preis und Qualität stimmen einfach. Ich empfehle gerne weiter...
Herzlichen Dank!
Verified purchase
- Published from Lucrin.de
Square tidy tray (fuschia)
This was a Birthday gift & it's exactly what I wanted to keep small items (watch, brooches, hair pins, etc) tidy & safe on night tables when I travel! The quality is excellent & I know I will enjoy it for years to come.
Vide poche
Très joli rendu la qualité est au rendez-vous
Verified purchase
- Published from Lucrin.fr
Super schön
Der quadrarische Taschenleerer in hellbraub ist super. Genau so ein TAUPE Farbton, wie ich gehofft hatte. Sehr schöne Qualität.
Verified purchase
- Published from Lucrin.de
What sets us apart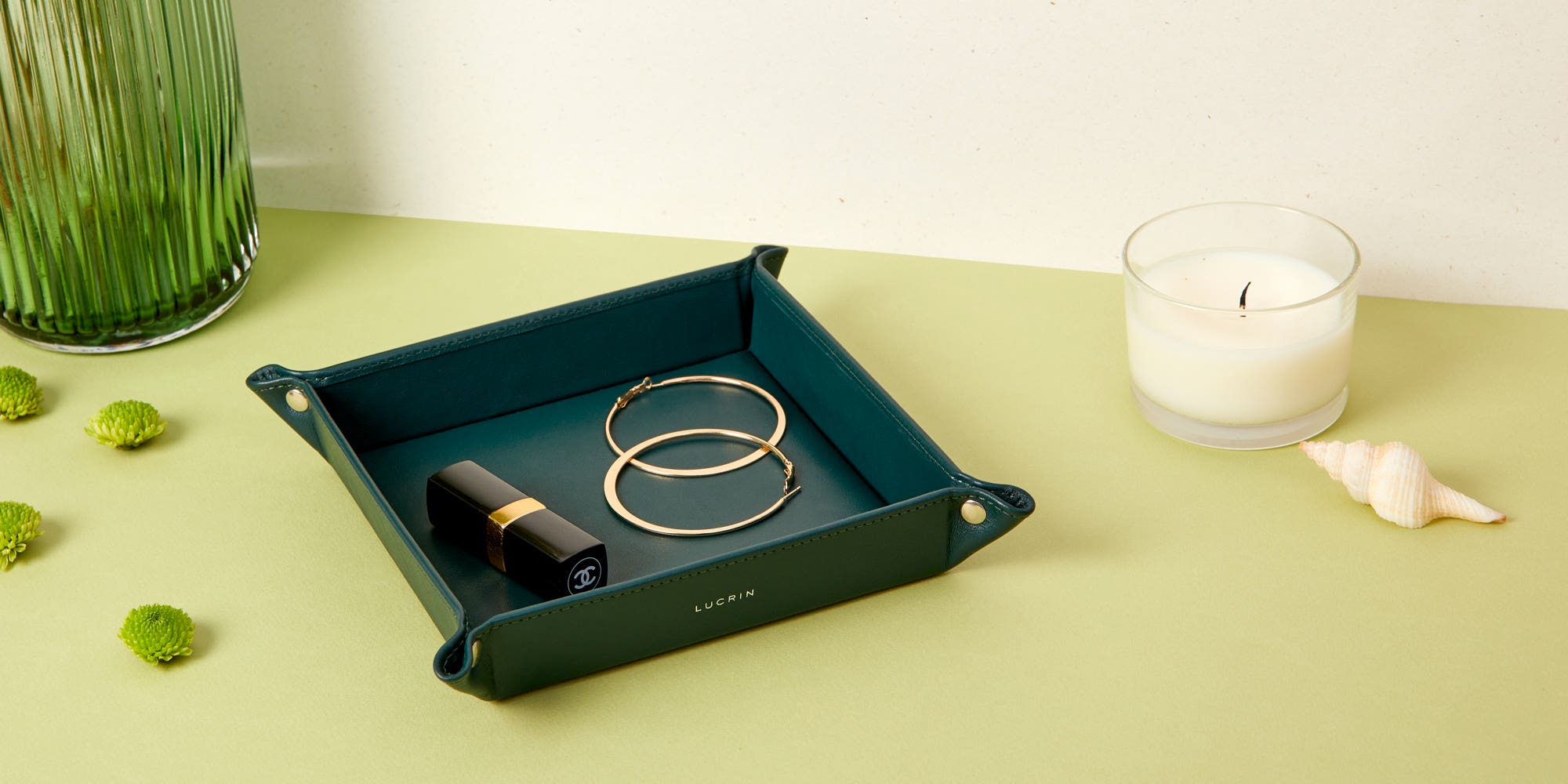 Square tidy tray (7.09 x 7.09 x 1.38 inches)
Tradition, Innovation & Aesthetic Sophistication