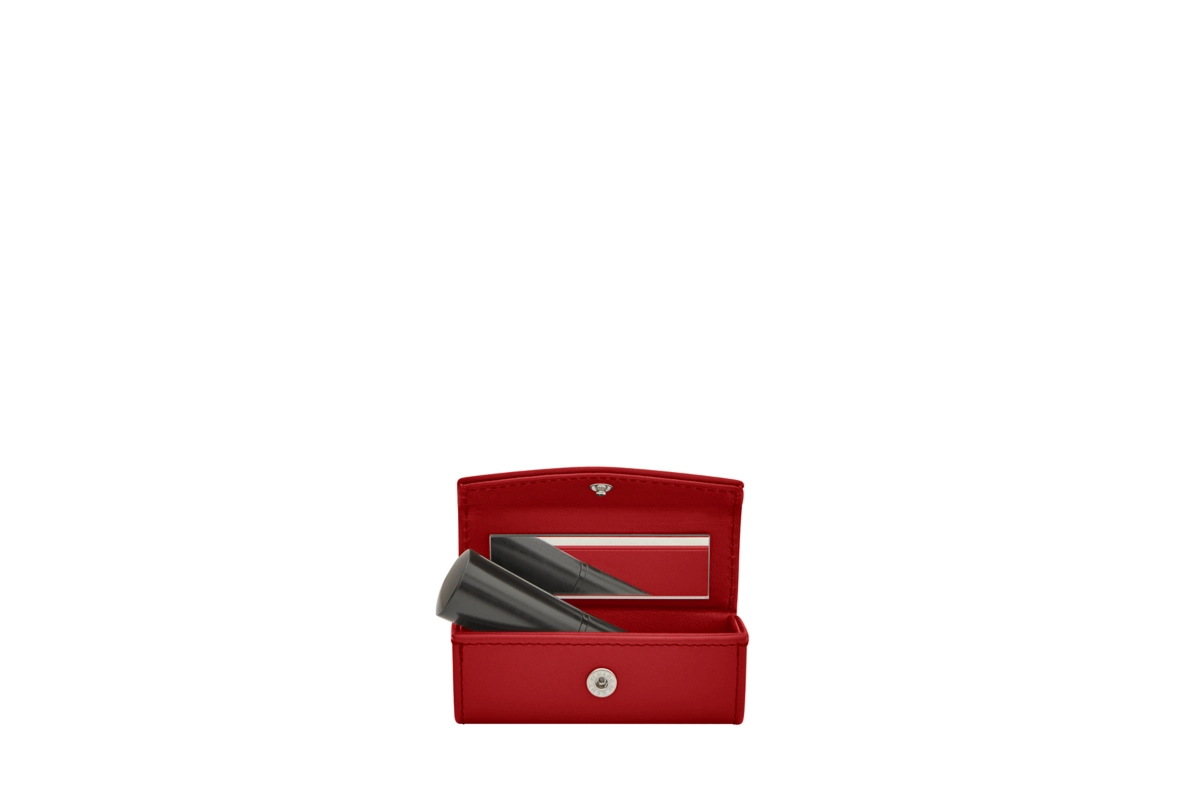 Product Details
You can now keep your lipstick in this wonderfully elegant case made with the finest authentic leather. The Lucrin lipstick holder has a snap button closure as well as a rectangular mirror inside, which makes it a really practical make-up accessory. The interior of the rigid case is made of leatherette, which allows you to clean up anytime. This classy leather lipstick holder can be a lovely gift for your girlfriend, wife or mother, especially thanks to the customization options available, for instance, engraving of initials.
Dimensions: 3.3 x 1.4 x 1.4 inches
Maximum Size of Lipstick: 2.8 x 0.8 inches
Packaging
At LUCRIN Geneva, we protect our handcrafted leather products with cotton bags that mirror their quality. An eco-friendly and reusable alternative that is not only protective but also highly versatile.

Minimal packaging
Recyclable and reusable
Organic raw materials
Low environmental impact
Parfait.
Parfait!
Verified purchase
- Published from Lucrin.fr
Etui rouge à lèvres
l'étui est un peu étroit pour mon rouge à lèvres, mais je compte sur la souplesse du cuir pour qu'il s'agrandisse
Verified purchase
- Published from Lucrin.fr