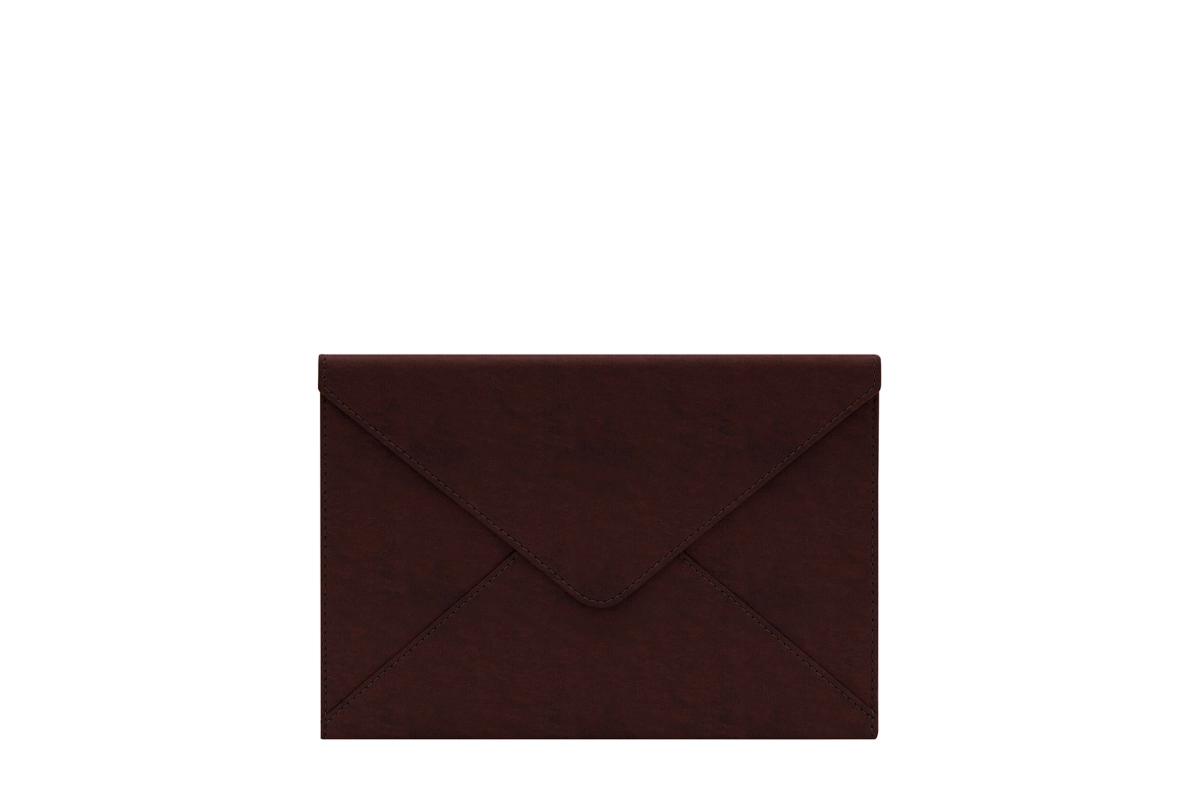 Product Details
Our medium leather envelope is made particularly for those who are often on the move or who travels every now and then. Coming with a magnet closure and easy to carry due to its slim design, you can slip in your passport, boarding pass and ticket, and some cash for instance. The premium microfibre lining will definitely protect your belongings. This can also be used as an elegant evening clutch in which you can slip in your phone and essentials and you will have the perfect companion matching your dress. Even more interestingly, you can add your personal touch by opting for a beautiful engraving on the leather and color of your choice.
Dimensions: 8 x 5.5 inches
Packaging
At LUCRIN Geneva, we protect our handcrafted leather products with cotton bags that mirror their quality. An eco-friendly and reusable alternative that is not only protective but also highly versatile.

Minimal packaging
Recyclable and reusable
Organic raw materials
Low environmental impact
Elegante e funzionale
Volevo regalare un porta documenti da tenere in auto al mio compagno e dopo ampie ricerche ho finalmente trovato quello che avevo in mente sul vostro sito. Determinante nella scelta l'ampia gamma di varianti colore e la possibilità di optare tra diverse finiture. Completa il tutto l'opzione di personalizzazione che rende davvero unico un oggetto. La consegna è stata anche più veloce dei tempi indicati. La confezione del prodotto è curata e si presenta davvero bene. La qualità del
prodotto é veramente alta. Sono davvero molto soddisfatta dell'acquisto sia per il prodotto in sè che per il servizio.
Verified purchase
- Published from Lucrin.it
Bestens
Ware, Kontakt, Lieferung, alles perfekt. Gerne wieder!
Verified purchase
- Published from Lucrin.de
Great product
Beautiful product delivered on time. Thank you
Verified purchase
- Published from Lucrin.co.uk
Pochette
Excellent achat. Superbe qualité. Ravi
Verified purchase
- Published from Lucrin.fr
Excellent
Excellent web site, superb quality product , excellent packaging and delivery. Ian Dodds
Verified purchase
- Published from Lucrin.co.uk