Pocket note pad (5.2 x 3.3 inches)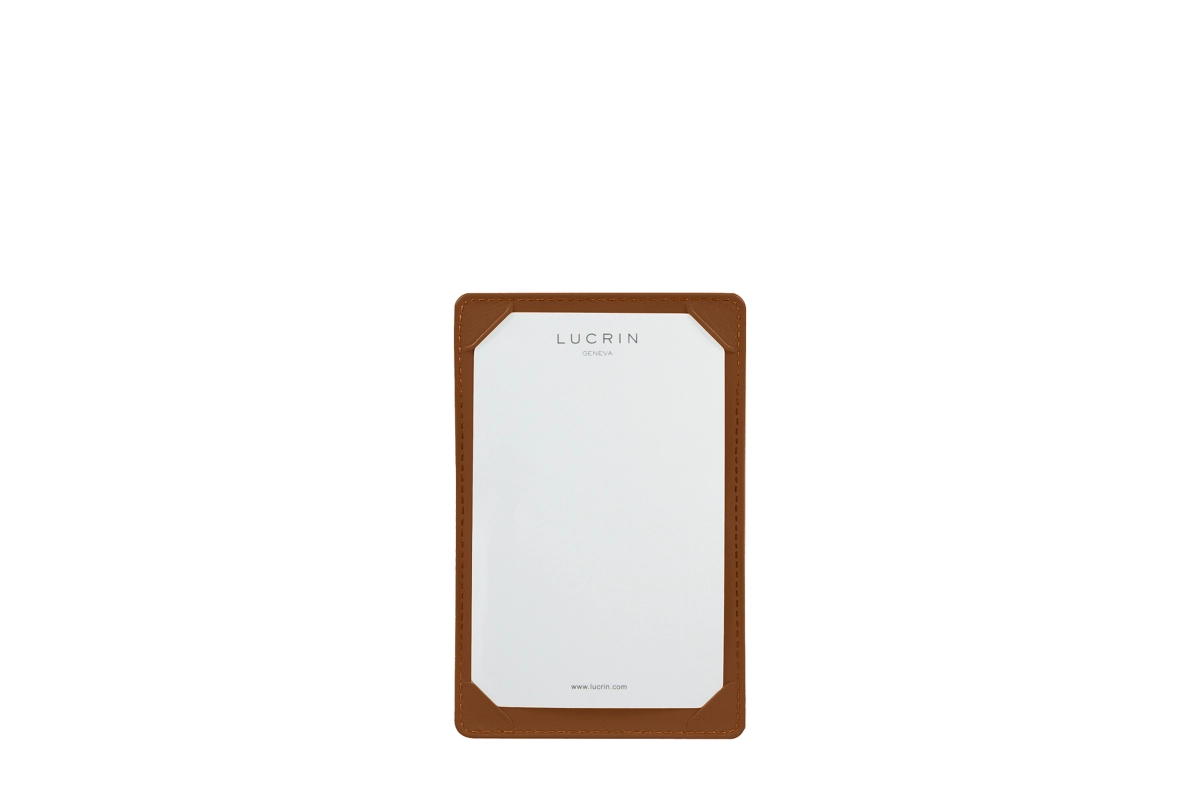 Product Details
This pocket writing pad of relatively large format is ideal for meetings or press conferences. It is conceived in premium authentic leather, and the sheets are kept well in place thanks to four slits in each corner. At the back of this simple yet elegant pocket note pad, there is a large flat pocket which can store a refill of the paper notes.
Dimension : 5.2 x 3.3"
"
Packaging
At LUCRIN Geneva, we protect our handcrafted leather products with cotton bags that mirror their quality. An eco-friendly and reusable alternative that is not only protective but also highly versatile.

Minimal packaging
Recyclable and reusable
Organic raw materials
Low environmental impact
Goat skin pocket notepad
Very well made and great size for slipping into your pocket. Very handy for small notes.
Verified purchase
- Published from Lucrin.com.au
Heel fijn en handig schrijfblok.
Fijn product. Wist niet dat dit nog bestond. Blij mee.
Verified purchase
- Published from Lucrin.com.nl
Grand écritoire de poche (13,3 x 8,5 cm)
Parfait. Merci!!!
Verified purchase
- Published from Lucrin.fr
Ottimo
Ottimo prodotto
Dove posso trovare un Vostro negozio ?
Cordialmente saluto
Verified purchase
- Published from Lucrin.it
Grand écritoire de poche (13,3 x 8,5 cm)
Conforme, bien présenté
Verified purchase
- Published from Lucrin.fr