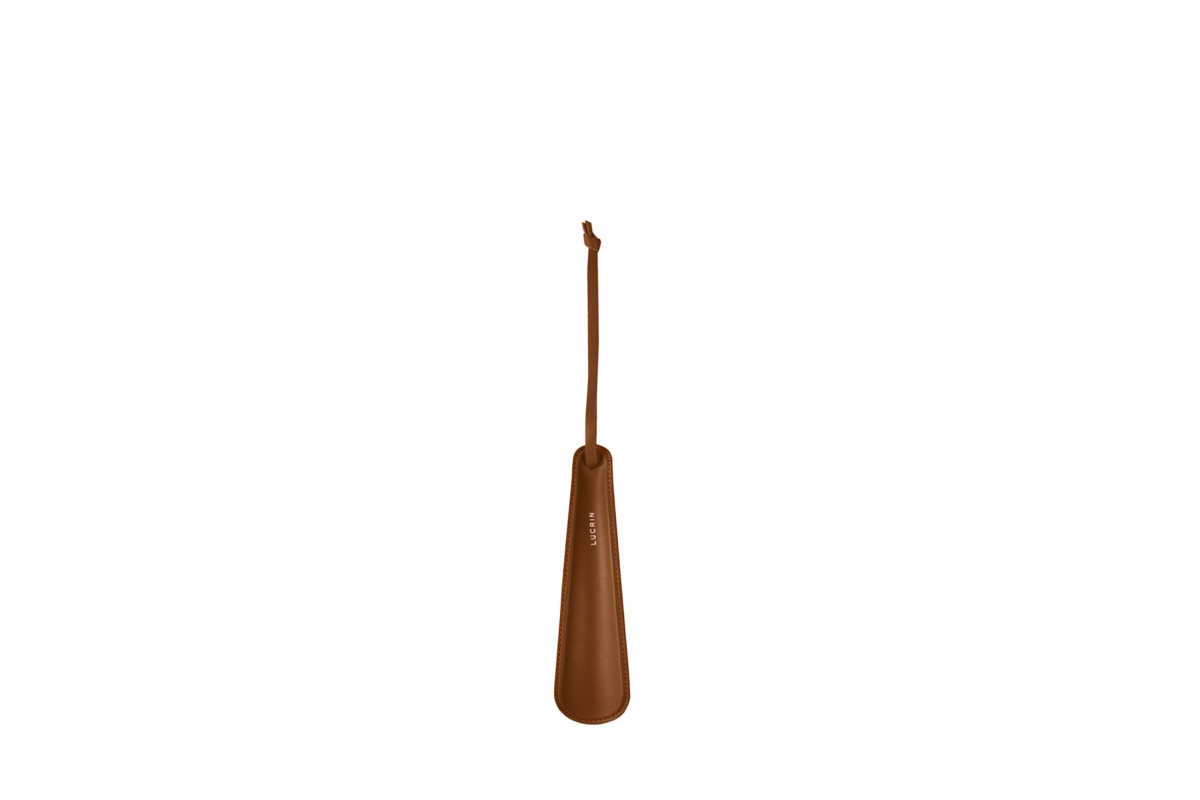 Product Details
Here is a wonderful accessory that would be really practical for men specially. This leather-covered shoe horn is perfect to carry during your travel. Its subtle and well-thought design allows you to shoe up easily while protecting the stiffeners of your footwear. This leather shoe horn is a perfect gift idea for men. You may even customize it with some initials, for instance.
Length: 6.7 inches
Packaging
At LUCRIN Geneva, we protect our handcrafted leather products with cotton bags that mirror their quality. An eco-friendly and reusable alternative that is not only protective but also highly versatile.

Minimal packaging
Recyclable and reusable
Organic raw materials
Low environmental impact
Chausse pieds
Parfait !
Verified purchase
- Published from Lucrin.fr
Schuhlöffel sieht sehr schön aus, wie abgebildet
Tolles Geschenk, sehr schön in der Ausführung
Verified purchase
- Published from Lucrin.de
chausse pied
tres joli et confortable comme prévu
Verified purchase
- Published from Lucrin.fr
Lovely!
If you get pleasure from a lovely leather item, however mundane its purpose, this travel shoe-horn is for you!
Schlicht, elegant, besonderes Alltagsprodukt
Ein Schuhlöffel mit Etui aus farbigem Leder mit Prägung. Etwas Praktisches für den Reisealltag, in schlichter Eleganz und mit dem persönlichen Touch, einfach bestellt, schnell geliefert, macht grosse Freude.
Verified purchase
- Published from Lucrin.ch